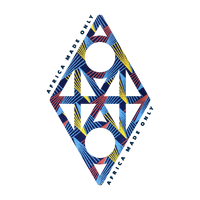 Welcome to Africa Made Only, your destination for sustainable and ethical African fashion. Our mission is to empower African artisans and entrepreneurs by providing them with a platform to showcase their unique designs and craftsmanship. Our products are made with the highest quality materials and fair labor practices, ensuring that you can shop with confidence.
Our curated collection of clothing, accessories, and home goods reflects the beauty and diversity of African design. Each product is carefully selected to showcase the craftsmanship and talent of our local artisans. From vibrant prints to intricate patterns, our products are truly one-of-a-kind.
At Africa Made Only, we are committed to sustainable and ethical practices. Our products are made with natural and organic materials, minimizing our impact on the environment. We believe that fashion can be both beautiful and responsible, and we are proud to be a part of the movement towards a more sustainable fashion industry.
Join us in our mission to make a difference. Shop our collection today and discover the beauty and craftsmanship of African design. Sign up for our newsletter to stay up-to-date on the latest products and promotions.
Thank you for choosing Africa Made Only, your source for sustainable and ethical African fashion.
Start Shopping & We'll Deliver Them